Donate
What do I do?
Renewed Tab
I created and maintain a browser extension called Renewed Tab. See Renewed Tab's donation page.
Minetest
I'm a core developer for Minetest. I've spent an uncountable number of hours and over £1000 on Minetest, which includes representing Minetest at conferences and server costs for ContentDB and CTF.
As a core developer, I've reviewed many hundreds of PRs and contributed over 200 patches. That's a lot of new features and bug fixes! I've also created a ton of resources, mods and tools for Minetest, such as:
I've performed outreach for Minetest - running the social media accounts, enabling the Minetest blog, and representing Minetest with a stall at two conferences.
Why Donate?
🧾 Cover my costs: Donating helps cover my costs, which includes server hosting for ContentDB and Renewed Tab, a paid weather API, and occassionally outreach for Minetest.
🚀 Unlock the future: Excess funding will give me room to do more Minetest outreach, upgrade servers, pay for things like art / translations, and spend more time on Minetest.
☕ Support me: By donating you show me that you appreciate my work, and it encourages me to spend more time to contributing to Minetest. I spend a lot of time programming in coffee shops; buying me a coffee helps with my productivity.
Please only donate if you are financially stable. You should prioritise yourself first. This means don't donate if you're a student or a kid.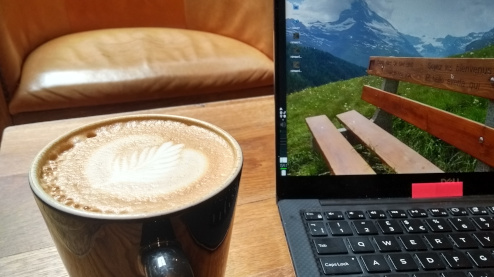 My Costs
I pay €17.57pm (~$19) on server hosting (ContentDB, Renewed Tab, my websites), and $25pm on an AccuWeather subscription for Renewed Tab. Each donation platform also charges fees, which increases costs further.
In the past, I also incurred costs for representing Minetest with stalls at two conferences. Hopefully, I will be able to do this again soon.
$48 / $50 per month